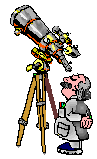 The observable universe is about 13.8 billion years old. It has a radius of about 46 billion lightyears, and it's still expanding! The universe is partly made up of an estimated 170 billion galaxies, each of which can contain billions of stars. Regular matter (galaxies, planets, everything on the magnetic spectrum, anything we can see or detect) only make up about 4% of this, the rest is made up of 75% dark energy and 21% dark matter. At this point in time we do not actually know exactly what either dark matter or dark energy is!
Over any given distance there is a time lag, and astrophotography images are a record of that time lag. The Andromeda Galaxy is 2.5 million light years away from Earth, so my image of the Andromeda Galaxy shows it as it was 2.5 million years ago, not as it may look now. The Moon's average distance is 238,855 miles from Earth, so my image of the Moon records it as it was about 1.3 seconds ago. All astro images are a recorded history of an objects journey through space and time.
Anyone is welcome to use my images from my website for NON COMMERCIAL and EDUCATIONAL use, with my permission. Please make sure to credit any images used to Phil Young, and let me know which images you have used, and for what purpose.
NFA. WEBSITE IS CONSTANTLY BEING CHANGED AND UPDATED, PLEASE REFRESH YOUR BROWSER TO SEE WHAT'S NEW.
Thank you for visiting my website.
Phil Young


ALSO WE MAY NOT BE ALONE !!! click
Mellote 15 Click on image for larger file: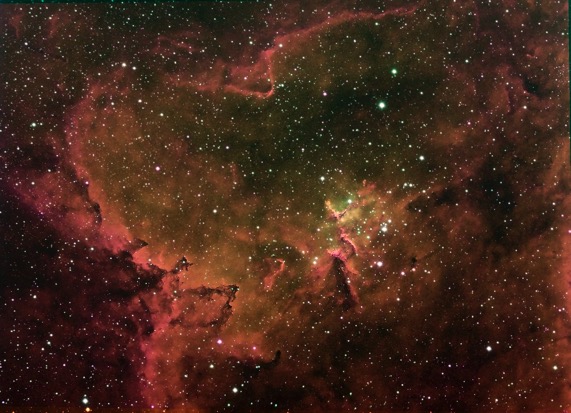 IC 405 Flaming Star Nebula click for larger image.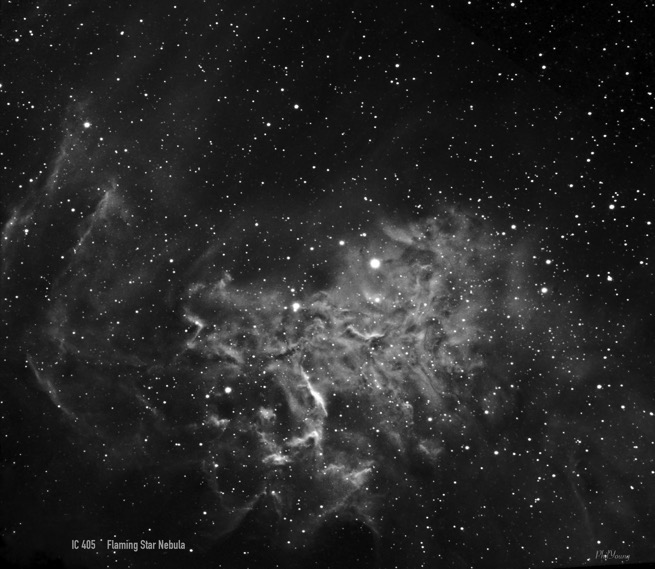 Bi-colour Eastern Veil Nebula click for larger image.